What is a serviced office space? Benefits and examples
A serviced office is a fully managed, designed and furnished workspace with technology and all-inclusive facility management services. Here's everything you need to know about serviced offices — and if they're right for you.
As many office workers have shifted to remote work over the past year, companies and professionals alike are reconsidering where and how work will happen after COVID-19.
According to CBRE, flexible workspaces are drawing outsized attention. In a survey, CBRE found that 56% of companies anticipate using serviced offices after COVID-19. Moreover, 82% said they would favor buildings that offered flexible office space.
Serviced offices are one type of flexible office space that are attracting attention. Sometimes referred to as managed offices or coworking spaces, serviced offices combine a high level of lease flexibility with all-inclusive service and amenities.
In this guide, we'll answer the following common questions about serviced offices:
What is a serviced office space?
A serviced office is a short-term lease space or building that is fully equipped and furnished with quick move-in dates that can range from one day to several weeks. These offices are typically operated by a single provider and include services such as facility management, reception staffing, food and beverage offerings and technology packages.
First devised in the United States in the early 1960s by OmniOffices, serviced offices were an early prelude to coworking facilities, which would rise in prominence throughout the 1990s and the 2000s.
The concept was simple: Offer companies a flexible amount of office space with flexible lease terms ranging from one-to-three years while providing all of the design touches, furnishing, technology, facility services and amenities and company would need.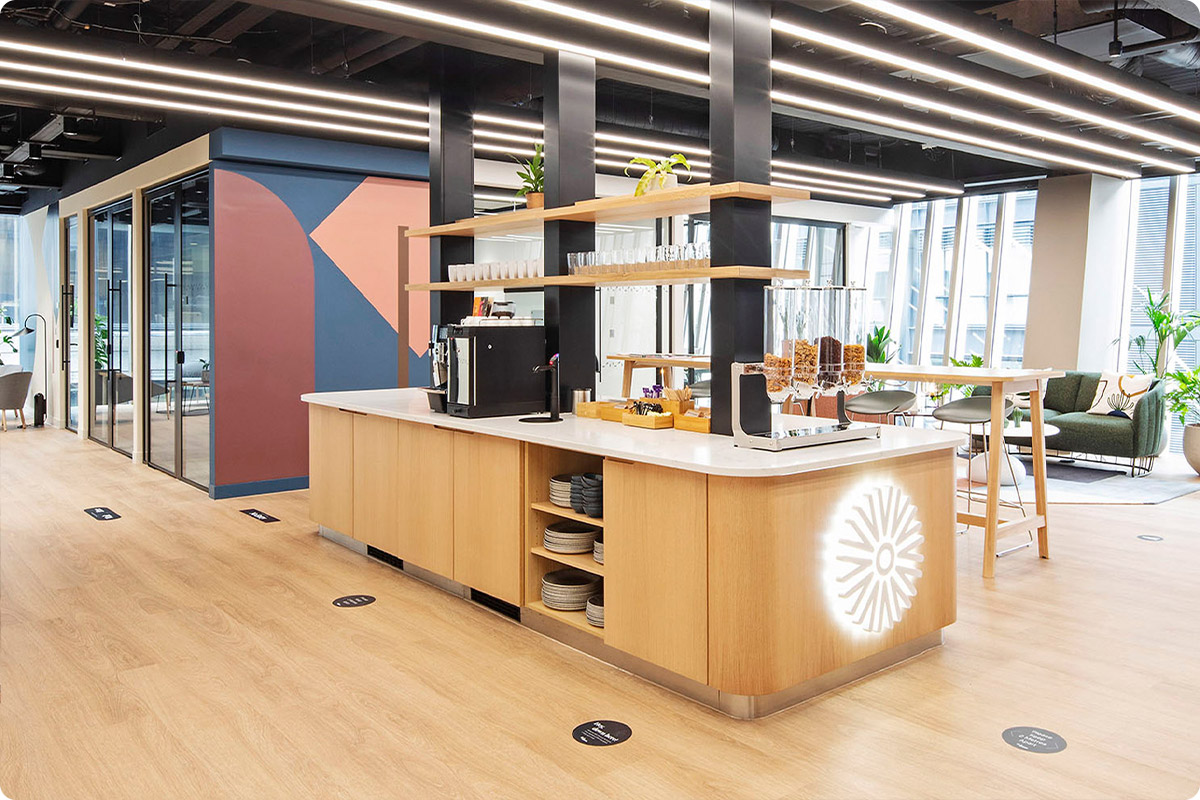 Today, serviced offices have evolved to become one type of flexible workspace. These workspaces can range from a private office for teams of 1-50+ people with access to shared amenities to expansive full-floor — or even full-building — offices that feature fully managed services and offer an array of branding and design options that enable companies to personalize their workspaces.
Critically, serviced offices are similar but distinct from managed offices, which blend traditional office space with managed services. Operators of a serviced office space will manage all elements of an office experience on behalf of their tenants.
Serviced office spaces may include common working areas and shared amenities but are different from coworking spaces in that they typically focus on private office space for tenants.
Key Takeaway
A serviced office space combines the flexibility of a short-term lease with the amenities and service of a fully managed, ready-to-use office space.
How do serviced office spaces work?
By definition, serviced office spaces are intended to remove the long-term lease terms and capital expenditures associated with traditional office space leases. These capital expenditures include design costs, build-out costs, furnishing costs and facility management expenses — all of which add up for a business.
In contrast to a traditional office, serviced office spaces provide companies with the option of short-term leases and an all-inclusive monthly cost. Lease lengths could be as short as a single month and range up to a few years.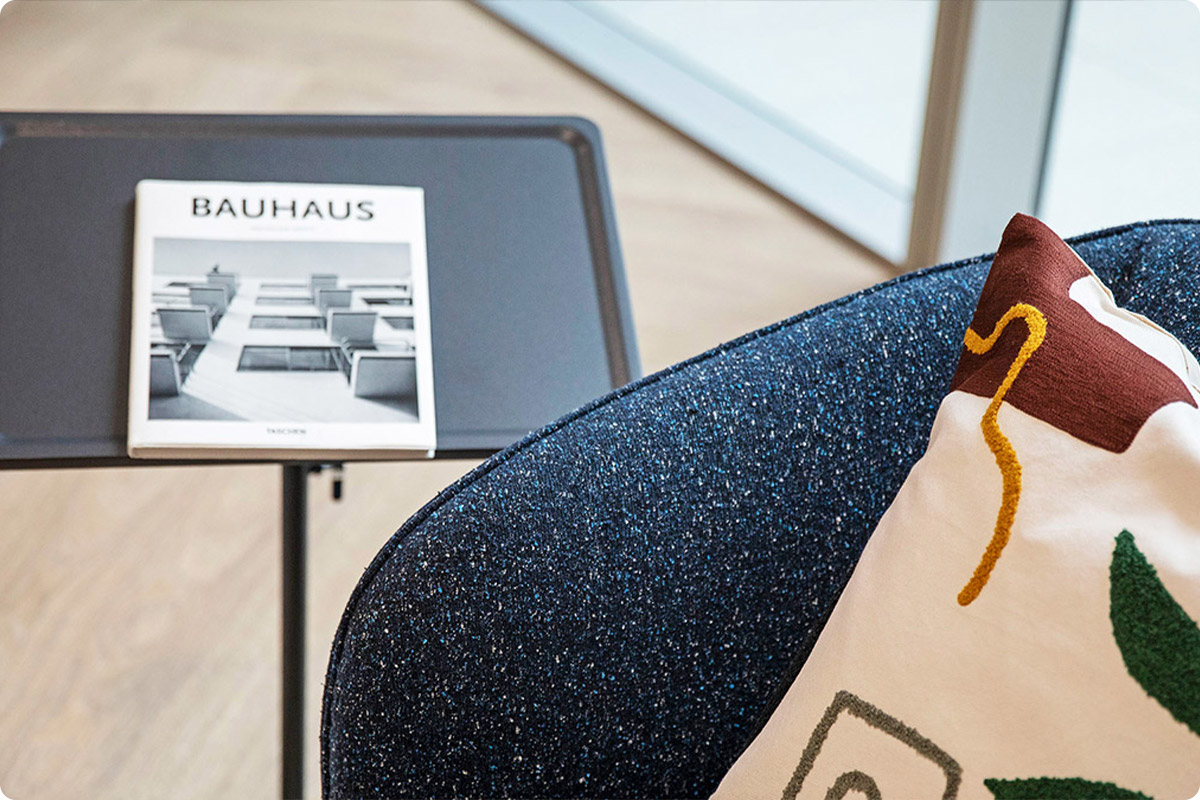 In exchange for the rent fee, operators provide a private, furnished office space. Critically, the office provider also takes care of all of the services and amenities related to the broader office experience.
These services and amenities often include:
Design & Build Processes: All service office providers will provide tenants with a fully designed and fully built office space ranging from a private office that share amenities with other office tenants on the same floor to a full-floor or full-building office environment.

Select providers will also offer configurable design and build services where a tenant can partner with the provider to personalize their office space layout and incorporate unique branding options.


Furnishing: Serviced offices include full furnishing options for tenants inclusive of the basics such as carpeting to the essentials such as workstations, chairs, couches, café seating and more.

Providers will often also offer furnishing packages for companies interesting in personalizing their office experience. These packages can include workplace partitions, workstation supplies (such as computer monitor arms), privacy shields, whiteboards and more.


Facilities Management: Serviced offices provide tenants with a fully managed workspace — and that includes facility management services such as janitorial services, food & beverage suppliers, technology maintenance and more.

These management services help cut down the maintenance costs of a given office space for tenants. They also simplify the management of the office space since the serviced office provider coordinates all workplace services.


Technology & IT Support: Serviced offices come with technology such as internet and telecom services, Wi-Fi, security services, printers, LCD displays, video conferencing gear and more. This has the added benefit of cutting down move-in costs for tenants — and move-in times. Some serviced office providers will also offer on-site IT support to help tenants and their employees resolve issues.

Other providers will offer customizable technology packages to address tenant requirements for digital security and enterprise-grade tools and services. These can include private server rooms, local networking, custom firewall configurations and more.


Reception & Administrative Support: A common feature at serviced offices is reception and administrative staffing services. This can include on-site teams who manage the employee and visitor experience as well as office supplies and vendor relationships.


Amenities, Perks and Food & Beverage Options: If you think of coworking spaces, you often think of office amenities and perks. Serviced offices are no different and often provide tenants with amenities such as complimentary snacks and beverages, café spaces, on-site fitness centers and more.

Some serviced office providers will also offer customizable amenity packages so a tenant can tailor the office experience to meet their employees' needs.


Meeting & Event Space: Alongside workspaces and private offices for select employees, serviced offices also feature meeting and event space for tenants to use.

Some providers that offer smaller serviced offices will complement these workspaces with shared, on-demand meeting spaces. Other providers that offer larger serviced office suites, full-floor, or full-building workspaces will include private meeting and event space within their floor plans.

These meeting and events spaces will often include technology such as LCD displays, video conferencing setups, screen sharing and more.
What are the benefits of a serviced office space?
Since serviced office spaces are a type of flexible workspace, the benefits for companies are manifold — especially as organizations begin planning for a post-COVID-19 work world.
Key benefits include:
Flexible Lease Terms: Conventional leases often require a commitment of at least 10-15 years. In contrast, serviced offices feature flexible lease terms that can range for a few months to a few years. This allows companies to be more agile in their space planning — and to take on the amount of space they need when they need it. Crucially, companies have the ability to scale up or down their space needs as their business evolves.


Faster Move-In Times: Flexible lease terms mean that tenants can move in and out of space faster than they would with direct leases with no need to wait for build outs or other long-term tenants to move.

These expedited move-in times are a key value proposition of serviced offices, enabling companies to avoid onerous waiting periods while design, construction and furnishing are completed.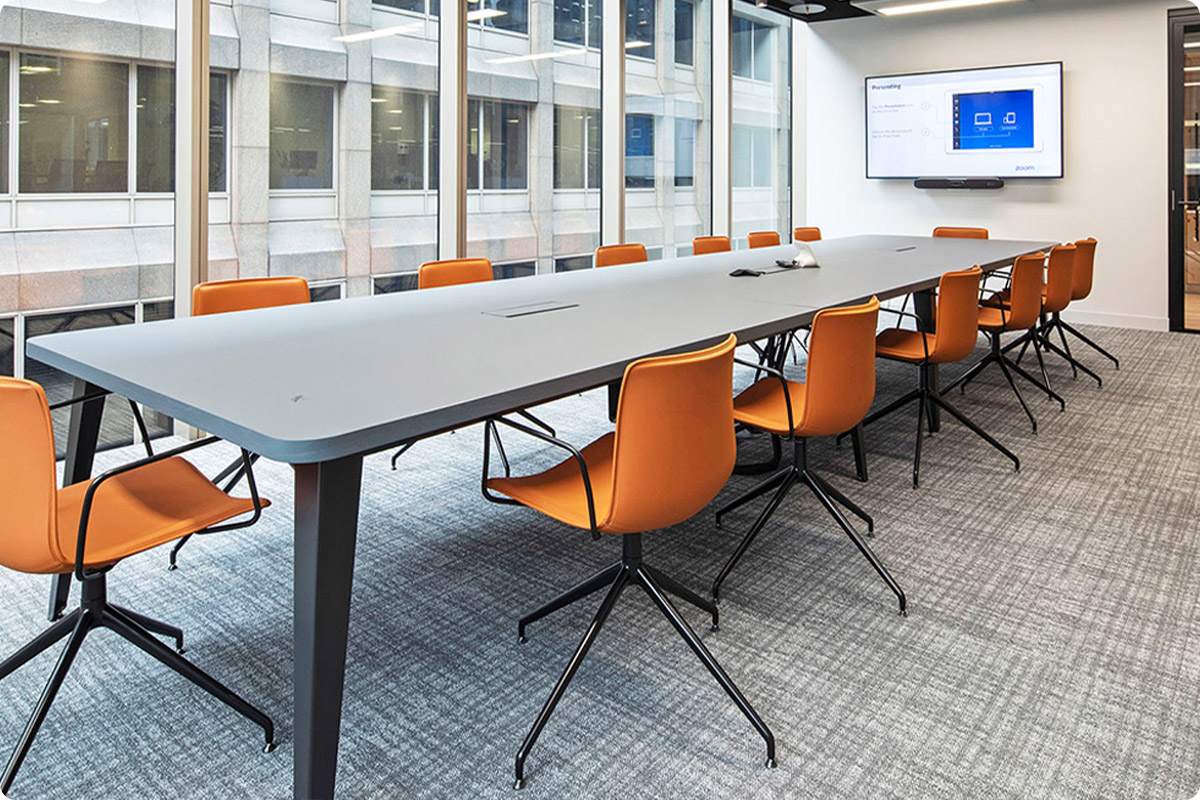 As companies plan for a post COVID-19 world, many are also eyeing serviced offices and their benefits as a viable way to reduce real estate costs and addressing changing workplace demands.
Research supports this. In a survey, CBRE found that 56% of companies expect flexible workspaces to play a role in their future real estate strategies.
In particular, organizations are reckoning with the fact that many of their employees will continue to work remotely at least part of the week moving forward. That will have a pronounced impact on office occupancy rates — and the amount of space they need to house those employees.
Faced with that prospect, companies are likely to prioritize flexible real estate options that bring agility to their real estate portfolios. Serviced offices and flexible workspaces offer exactly this agility. They also cater to changing employee demands, which put an emphasis on workplace choice.
In a 2020 survey of 1,000+ U.S. employees, we found that office workers by and large want to have the flexibility to determine where they work after COVID-19 and when they work there. Notably, office workers who faced lengthy commutes were particularly interested in having access to office space closer to where they lived.
Some companies are turning to serviced offices and flexible workspaces to meet this demand with smaller satellite offices while reducing the size of their central urban hub offices.
"Flexibility will be the key to corporate resilience," says Manish Kashyap, a Global Head of Agile at CBRE. "Companies that adopt an agile approach to their real estate strategies will be better equipped to navigate a rapidly changing landscape around the work or office environment."
Who is a serviced office best for?
So, who exactly are serviced offices best for?
The answer depends on company in question and their particular real estate needs. In general, serviced office space is best for companies looking for flexible, move-in ready office space for all or a portion of their employees. If a company doesn't have the time, resources, or desire to invest in a direct lease, a serviced office can be a particularly appealing option.
Here are the common companies and organizations a serviced office typically appeals to:
Startups & High-Growth Companies: Serviced offices and flexible workspaces are ideal for startups and high-growth companies who may need to adjust office size and space up or down quickly as their business changes. Moreover, the reduced capital expenditures and shorter lease terms associated with serviced offices make them an appealing choice for companies are focused on growth.


Project-Based & Remote Teams: Serviced office space allows for leases as short as one month, which make them an ideal choice for project-based and remote teams. This is particularly true for companies that have remote teams or need to be in a particular geography for a temporary project. Some companies are also exploring serviced offices as a way to offer their suburban employees satellite workspaces that help them cut down on their commuting times.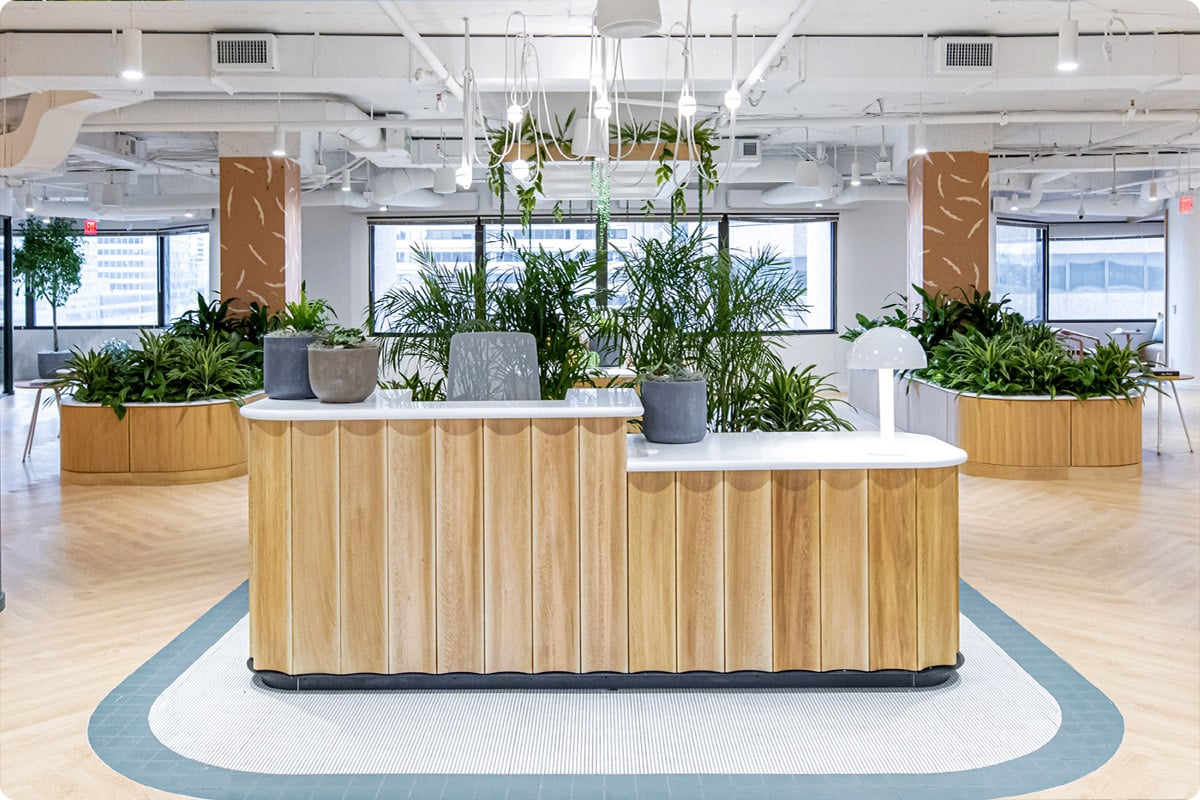 Companies Entering New Geographic Markets: Using a serviced office option when expanding into a new geographic market gives companies the ability to scale quickly and understand the lay of the land before making any commitments to long-term real estate investments.


Companies that Need Overflow or Interim Office Space: Serviced office space can complement traditional leases for businesses that are growing faster than their current office space can accommodate. In particular, some companies are eyeing colocation deals where they take traditional office space and leverage in-building serviced offices as spillover space. Serviced offices can also serve as an interim option as companies forecast their long-term office needs.
Take This with You
Companies are increasingly turning to serviced offices and flexible office space as key ways to address a changing world of work that puts a priority on agility and employee choice. Our research showed that since the pandemic, there was an almost 20% increase in the demand for flexible work options amongst U.S. employees. And survey date from CBRE shows that 56% of companies anticipate using serviced offices after COVID-19.
From growing startups to enterprises looking to diversify their real estate portfolio, serviced office space provides a flexible workspace solution for tenants that need to get up and running in an office space quickly.
Learn more about how workplace preferences are evolving in our latest report, COVID-19 is accelerating the demand for flexibility and meaningful connection.